Reviews by U_Rule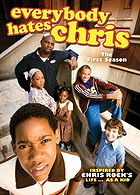 Posted : 8 years, 12 months ago on 23 January 2013 09:10 (A review of
Everybody Hates Chris
)
This show was pathetic.First off,the title is too mean spirited.Everybody Hates Chris? REALLY? Second of all,nothing on the show was funny.It seemed more stupid than funny.The characters were very annoying.The show was also a rip-off of Malcolm in The Middle and it was really very racist to white people.This show was not only the worst show on The CW,but it was also one of the worst shows EVER.Chris Rock can do way better than this garbage.I'm still a huge fan of him,but he just HAD to let this terrible show ruin him.It's as if he was lazy,and wanted to make a stupid excuse for a show.I'm ashamed of how Chris Rock let this crappy show get the best of him,and i'm glad it got canned in 2009.THE WORLD HAS BEEN A MUCH BETTER PLACE EVER SINCE THIS CRAP GOT CANCELLED!!!

0 comments,
Reply to this entry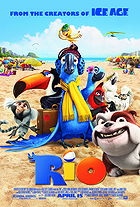 Posted : 8 years, 12 months ago on 23 January 2013 08:59 (A review of
Rio
)
WOW! This movie is amazing.It is colorful,hilarious,musical,ect.Nothing is wrong with Rio.I love it!!! I love it!!! IIIII LLLLLLLLLOOOOOOOOOOOVVVVVVVVVVVEEEEEEEEEEEDDDDDDDDDD IIIIIIIIITTTTTTTTTTT SSSSSSSSSOOOOOOOOOOO MMMUUUCCCCCHH!

0 comments,
Reply to this entry